Your Global Venue Search Company for large/medium events plus smaller residential meetings of any size.
Deaville&Co Ltd set up in July 2009 and are specialists in global venue & accommodation bookings. Created by Director, Verity Deaville aka 'Verity Venue' has over 15 years event experience, is a Chartered Marketer with a passion for finding perfect venues.  Verity Venue and team only recommend the best venues and their standards are very high! Together with expert negotiating skills Deaville&Co obtain the best possible price for clients and the venue service is a free of charge, Verity Venue is a trading name of Deaville&Co.
Winner of the Small Business
East Cheshire Chamber Business Award
Winner of the Excellence
in Customer Service Award
Memberships
East Cheshire Chamber of Commerce
ITM – Institute of Travel and Meetings
CIM – Chartered Institute of Marketing
Verity Deaville aka Verity Venue
With over 15 years venue booking experience Verity Venue has a passion for finding you the perfect venue. Verity has a business management degree, is a chartered member of the Institute of Marketing (CIM) holds the Postgraduate Diploma in Marketing plus a Master Management Practitioner Diploma in Enterprise from the Institute of the Leadership and Management (ILM). Above all Verity has a 'can do' attitude, loves to travel, good restaurants, red wine and is a TV extra in her spare time!
Contact Verity on 01625 900638.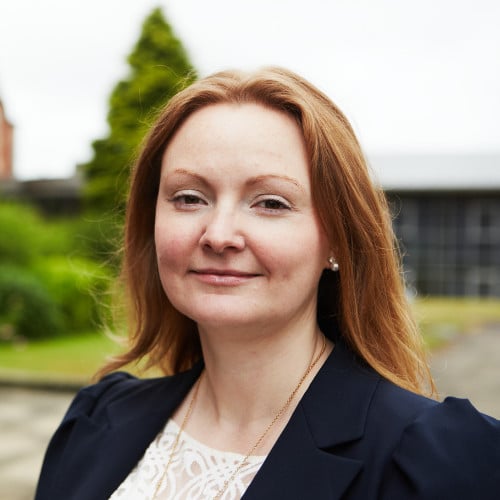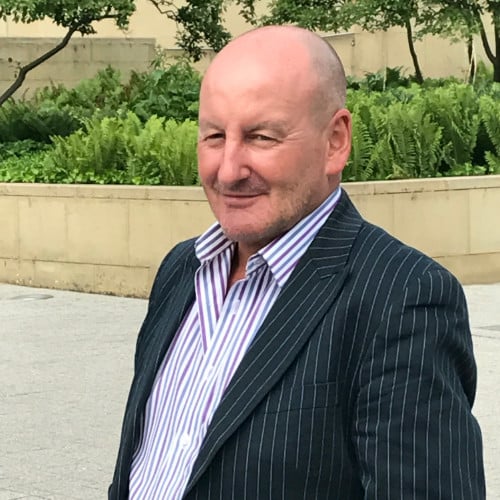 Wayne Linaker
Waynne has over 25 years of event experience and specializes in golf venues and bespoke large corporate sales. Waynne's attention to detail will guarantee you the perfect venue for your event both in the UK and overseas. Waynne enjoys travel, sport, outdoor pursuits and interior design.
Contact Waynne on 01625 900638.
We are totally independent and not linked to any hotel chain therefore remain totally impartial with access to 115,000 venues all around the world.
We guarantee to recommend the best venue for your needs.
Together with expert negotiating skills we obtain the best possible price for our clients.
Testimonials
As the CEO of Dare to Dream Verity's organisation was second to none. When I approached her for a venue for the Dare to Event in November, the speed, the professionalism, the knowledge of the market and the value for money aspect in getting the right product for me – at the price that is right was very impressive. I was struggling on my own and Verity came on board and with record timing, found a few choice venues, send me detailed information with maps and directions, followed up with calls and through negotiation found the perfect venue for me. I have already recommended Verity to other contacts who are looking for venues as I have every confidence in their service. I have every confidence in this company, their integrity and their service and customer care excellent.
I have worked with verity on a number of occasions and if you need an event to run smoothly with no disruptions then Verity is for you. Nothing is too much trouble and the events I have attended have always been a huge success and I put this down to the hard work and innovation of Verity. Excellent organisation skills with the ability to put you at your ease and a pleasure to work with.
Verity is fantastic marketer, is highly professional and easy to get on with in business. I have no problems in recommending her.
I have known and worked with Verity for over six years now and she has worked with me and for me in a variety of roles. Whatever the task and whatever the circumstances, she has been innovative, conscientious and professional in equal measure, always ensuring the best possible outcome. Examples of this work include marketing campaigns 'with a twist', networking events, PR launches and very successful exhibitions, not least at MIPIM. For our annual attendance at MIPIM over several years, Verity designed the stands, display materials, activities on the stand, as well as extremely well-planned networking with key individuals of national standing in the fields of property development and agency. I can thoroughly recommend Verity as an individual and a professional and will not hesitate to use her services again.
We were recommended to the service by one of our contacts. I was very impressed with the professionalism as we were kept up-to-date with the progress of our venue search. The result of support is we're now in a position to extend our Intelligent Networking events to Bolton and Oldham. Devilleandco have saved us a lot of time and money! If you're looking for a reliable and professional event management team that delivers contact DevilleandCo!
I can rely on Verity to be fast, efficient, friendly and professional. Her free venue finding service has proved invaluable on several occasions she understands my needs and tailors her proposals accordingly.
It is a delight to work with Verity Venue. It's so easy working with her as you advise her of your venue requirements and she comes back to you really quickly with three options, all at corporate group rates, that meet your specifications, priorities and date range. Verity's professional and friendly, free of charge service enables me to save a great deal of valuable time as she conducts a thorough venue search and arranges the contract for signature.
A very big thank you for all your help and support with the Disney Institute Master Class – the involvement of Deaville and Co meant that the day ran smoothly and that I was able to concentrate on ensuring that our guests had the best possible experience. Your attention to every detail was invaluable as was the excellent relationship you had with the venue – I cannot recommend you highly enough and we will definitely use you for all our future Disney Institute Master Classes.
Deaville&Co Event Management have been fantastic! I contacted them to organise several cultural cinema evenings for my Language School and have been delighted by the quality of service I received. They took care of every detail from the invitations, meeting and greeting, advertising, preparing the venue plus they set up an online booking system with payment account. Deaville&Co have further supported my business by compiling a contact list of attendees to order to invite them to further events and promotions and I highly recommend their services.
Verity Venues did an excellent of job of sourcing quality venues for our property event, their knowledge of the venues, attention to detail and support is exceptional, and I have no hesitation in recommending them.
I met Verity at a conference and found out she sources venues around the country and the world, it was just the type of service I needed as struggling to find venues myself. I was very impressed how quickly Verity helped my find 2 fantastic venues for workshops in Birmingham and London with excellent facilities and within my budget. Great Job. :-)
Verity Venue says it all. I sent out a challenge, got responses back, job done. Brilliant…:-)
We commissioned Deavile&Co to organise our annual conference and would highly recommend their services to other organisations. We found with Deaville&Co you can relax and enjoy your event as they really do take care of all the details. Their relationships with venues in the UK enabled us to get the very best rate for our conference and we were delighted with the result. The staff are professional, efficient, friendly and a joy to work with. Thank you Deaville&Co.
Verity helped source some possible venues in the North West for one of Reflex's courses. Although we had some very specific requirements Verity and her team identified a number of suitable places and negotiated an excellent rate with the first choice venue. The service was high quality and at no cost to Reflex.
We have all thoroughly enjoyed working with Verity on various projects, including a major exhibition She applies her skills and expertise with enthusiasm and professionalism at all times. We are a diverse team of directors and managers, and she has never appeared to be phased by any our requests or questions, however complex. She interacts confidently with us all, always striving to deliver to the highest standards. She is clearly passionate about her work and demonstrates sound knowledge in all areas of marketing and event management. We have found her to be creative in problem solving and she has impressed us by her willingness to take ownership of all kinds of issues and problems regardless of their origin. She is a delight to work with and we are most grateful to Peter at Openhouse for sending her to us. I would have no hesitation in recommending her.
Verity has been outstandingly good, her attention to detail when looking at venues is superb and her negotiating skills have saved us quite a lot of money. Verity has always been professional but with a sense of humour
Verity was a pleasure to work with, made the whole process very easy, and helped us secure exactly what we were looking for. Would not hesitate to recommend.
Verity takes the strain out of traveling by booking (at no expense to me) all my hotels. Once she has the details of where, when and budget she will provide me with three options – but now she knows my preferences often it's straightaway. Her standards are excellent as she'd never book a hotel she wouldn't be happy to stay in. I've had excellent accommodation at better prices with less admin than when I sorted it out myself.
Verity came highly recommended and I'm pleased to say that my experience using her venue finding service more than lived up to expectations. Her knowledge of, and relationships with, London venues was second to none and her grasp of the brief was fantastic. I would not hesitate to use this service again.
I don't think anyone knows venues like Verity does, I've used her to help me find venues for various events with very different briefs and budgets. Every time I've been delighted by the creativity, energy and expertise that she brings.
Verity worked as the events management expert behind Quest for Excellence's Disney Institute event, co-hosted with QfE's Scottish partner Thinktastic, in Edinburgh in Autumn 2011. She sourced and made carried out all negotiations with a wonderful venue at Our Dynamic Earth, overlooking Arthur's seat, and made all arrangements for the lead-up (including all ticket sales, conference and hospitality organisation and logistics) and the day-long seminar itself, which ran like clockwork. Every detail was perfectly judged and delivered to the highest Disney standards. She was also a real pleasure to work with.
I have worked with Verity numerous times over the past few years, I have attended many of Verity's events and I am always amazed at her enthusiasm and attention to detail; Verity won't rest until everyone is looked after! Her passion for business; both her own and helping others is second to none. Verity has given me advice/support & ideas, I just wanted to say thank you! It goes without saying that when I need a venue or event there is only one lady I will call Verity Venue!!!
I've worked with Verity in a number of ways and always found her incredibly professional but really personable at the same time. I've made some great contacts through Deaville & Co speed networking events, 1 of which has led to additional speaker events for me, which have lots of potential for my business. I've also met people to help me expand my network of trusted advisors to support my own clients. Verity has also done a great job of promoting events for me & offering fantasitc advise about venues. It's always a pleasure to work with you Verity & I look forward to much more of the same!
Verity was recommended to me by a colleague. I needed to find a venue in an area that I didn't know so contacted Verity. She was warm and friendly and, although based in Cheshire, provided me with a number of options for a venue in Kent. The options were presented in a spreadsheet so that I could make instant like-for-like comparisons. Her attention to detail was excellent and she had negotiated some preferential rates on my behalf. She kept me informed along the way and was always punctual in meeting deadlines. She was a pleasure to work with and I have no hesitation in recommending her.
Verity is both friendly and approachable. She has excellent interpersonal skills and a dedication to fine detail. The consummate professional, I have no hesitation in recommending her work.
Verity organised a conference for us and she did a brilliant job. She was well organised, efficient and delivered to deadlines. She is a great communicator and linked well with our delegates and conference speakers/workshop leaders. I would recommend her services to other companies.